Zoom G3XN Multi-Effects Guitar Processor with Expression Pedal, Price, Specifications & Reviews
Features of Zoom G3XN Multi-Effects Guitar Processor
Powerful amp modeler and multi-effects unit with built-in expression pedal
Mix and match 5 tube amps and 5 speaker cab impulses
Hardware knobs for real-time tweaking
68 digital FX including reverb, chorus, flanger, and overdrive to color your sound
Onboard 80-sec stereo looper for creative stage work
Built-in tuner for convenience
Headphone out for silent practice
Includes AC adapter and user manual
INTUITIVE MULTI-EFFECTS PROCESSORS FOR GUITARISTS
If you're a guitarist, you know how important it is to have the freedom and flexibility to create your own sound. The Zoom G3Xn Multi-Effects Processors remove any barriers in your way.
The G3Xn is a genre-defying multi-effects processor that gives you the versatility you need to experiment with new sounds and playing styles. Its built-in expression pedal, 80 second Looper, faithful amp and cabinet emulators, and extensive selection of effects and patches make it an essential addition to any pedalboard. With the G3Xn, breaking boundaries and achieving great sound has never been easier.
BOUTIQUE PEDALS, LEGENDARY AMPS, AND SUPERIOR EFFECTS
The G3Xn is pre-loaded with 70 expertly crafted and assembled DSP effects (68 effects, 1 looper pedal, and 1 rhythm pedal), plus 10 of the most realistic amp/cabinet emulators we've ever created. We've loaded the G3Xn with essential guitar sounds like overdrive, distortion, compression, EQ, delay, reverb, flanging, phasing, vibrato, and chorusing. Unique multi-effects such as Seq Filter, Reverse Delay, HD Hall, and OSC Echo are also included.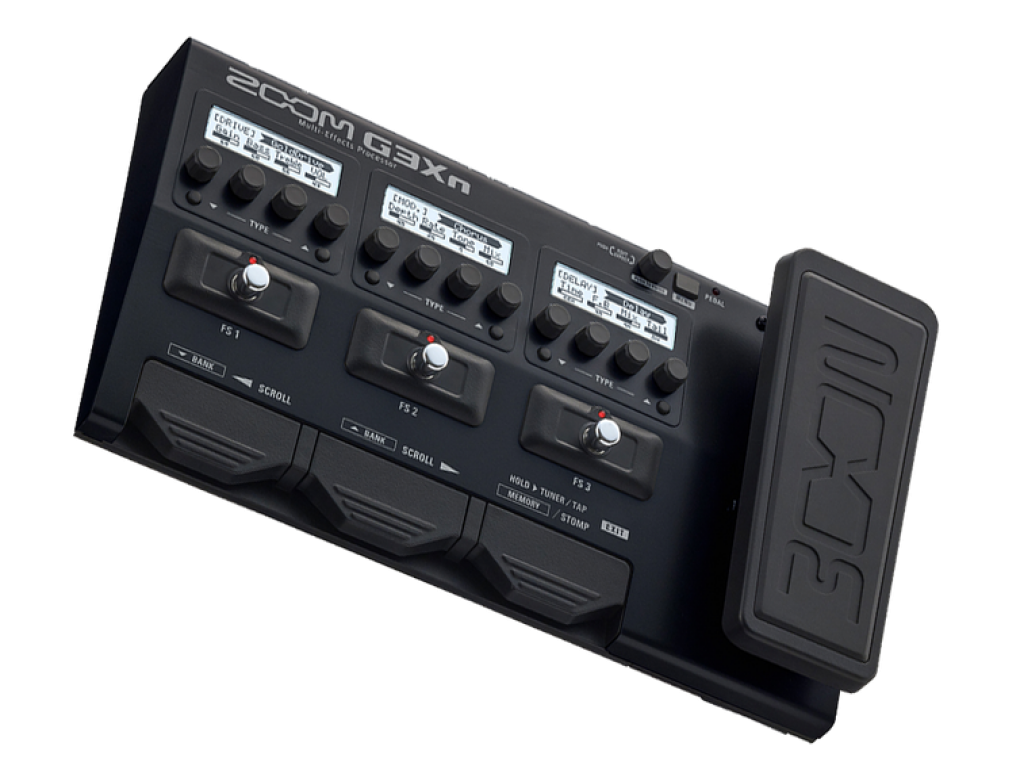 FAST AND INTUITIVE EDITING
The G3Xn's switches and knobs give you enhanced control and have the responsive, hands-on feel of a standard stompbox. The G3Xn combines three LCD displays to show whole effect-chains at a glance, making it easy to add, delete, or change the order of effects quickly. Plus, you can store up to 150 of your custom effects-chains as patches.
CREATE COMPLEX SIGNAL CHAINS
Use up to seven effects and amp/cabinet models simultaneously, chained together in any order you like. It's like having hundreds of fully loaded pedalboards all in one compact and easy-to-use device.
There are 68 built-in rhythm patterns included with the G3Xn, making it the perfect practice rig and enabling "one-man band" performances.
An onboard Looper (which can be used with the rhythm patterns) allows you to record and overdub phrases up to 80 seconds long through the effects of your choice.
A built-in chromatic tuner lets you bypass the currently selected patch while tuning, or mute the signal altogether.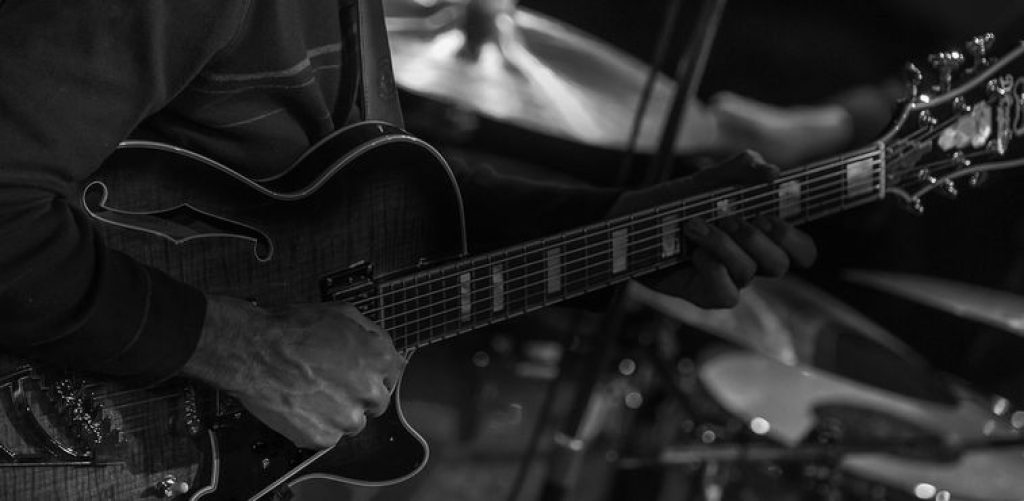 Specification:
Zoom G3XN Multi-Effects Guitar Processor with Expression Pedal, Price, Specifications & Reviews
Size and Weight
| | |
| --- | --- |
| Depth | 7.1" |
| Height | 2.5" |
| Weight | 1.84 kg, 4 lbs. |
| Width | 12.5" |
Specification
| | |
| --- | --- |
| Pedal Type | Multi-FX |
| Number of Effects | 68 DSP effects plus looper and rhythm pedal |
| Effects Types | Chorus, Compression, Delay, Distortion, EQ, Flange, OSC Echo, Phase, Reverb, Vibrato |
| Amp Modeling | 5 amp emulators, 5 cabinet emulators |
| Looper | 80 seconds |
| Inputs | 1 x 1/4" (instrument), 1 x 1/8" TRS (aux in) |
| Outputs | 2 x 1/4" (main out, headphones) |
| Module MIDI I/O | USB |
| USB | 1 x Type Micro-B |
| Expression Control | Built-in pedal |
| Software | Zoom Guitar Lab patch manager |
| Compatibility | Mac, Windows |
| Power Source | 9V DC power supply (included) |

Zoom G3XN Multi-Effects Guitar Processor with Expression Pedal, Price, Specifications & Reviews